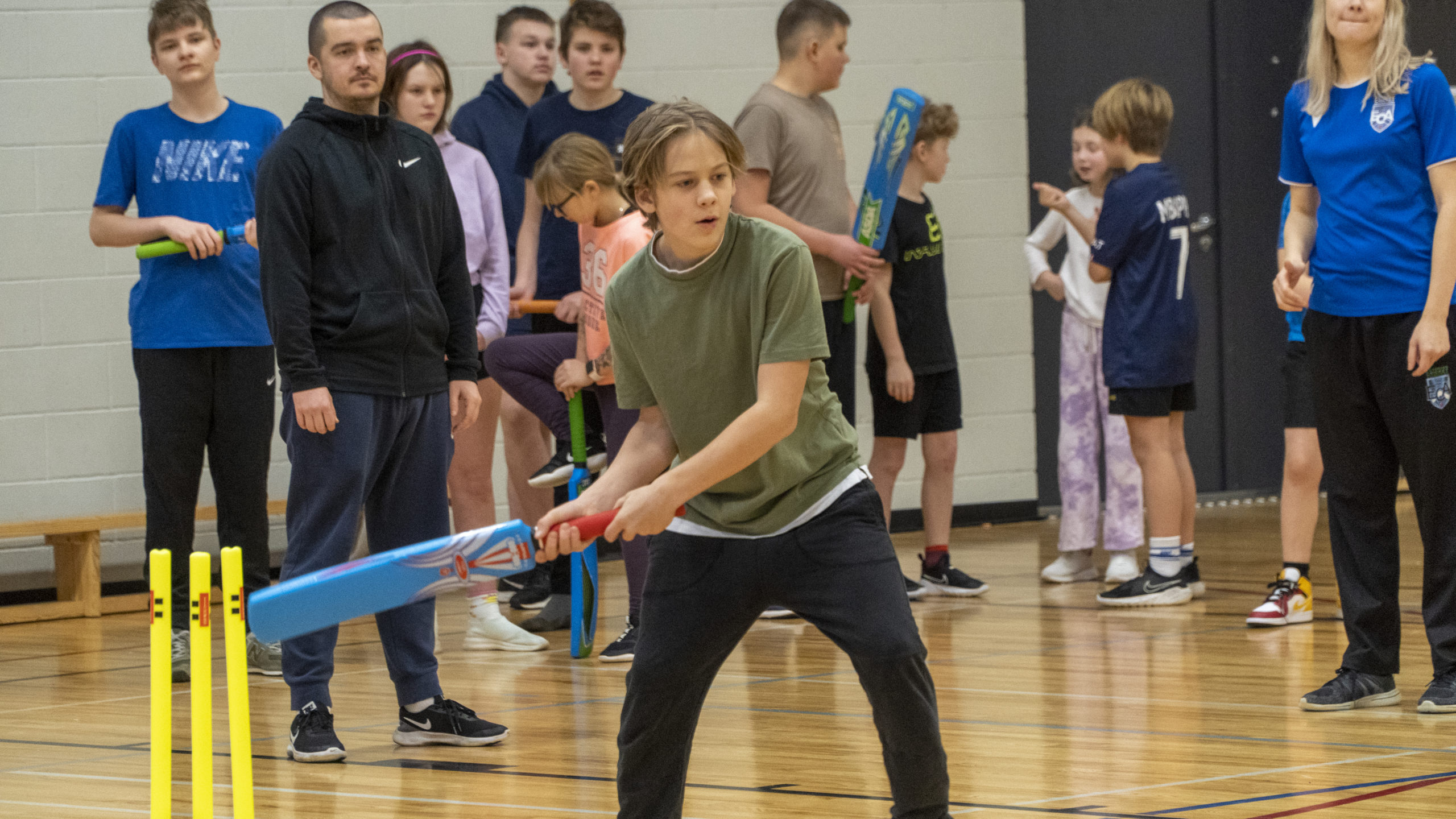 School Cricket Development
Do you want to learn how to play cricket? Or, find out about the rules of the game and the equipment used?
Try it, its a lot of fun! During winter, we use indoor facilities (eg. basketball court) to play mini-games of indoor cricket. Our goal is to have schools playing against each other, so if you want to get a school team together to play against other schools, please contact the Eesti Kriketi Liit (EKL). It is an excellent team sport that develops hand-eye coordination and teaches you to play in a team.
Both students and teachers are welcome to contact the EKL. Cricket is played by men and women, so girls and boys of all ages can learn to play.
Contact us on facebook or send us an email [email protected]